Employdemy and Adobe Audience Manager
Though it is difficult to know your customers and prospects but it's surely worth to do so for you as well as them. This helps to promote and market your services in a better manner. If you don't know anything about your customers' interests or purchasing habits, you won't be able to market effectively. Adobe Audience Manager helps to create audience segments by automatically tracking the activities of anonymous customers which help to enhance your market ability as they constantly offer their information. We make sure that you get more than you invest.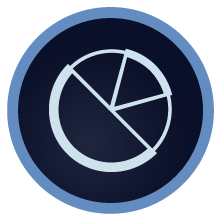 Adobe Audience Manager Services We Offer
Adjust to Any Data Source
Whether it is mailing list provider, CRM database, marketing automation platform or website and e-commerce platform, all provide valuable customer information that can improve your marketing efforts as well as grow sales. Our Adobe Audience Manager experts will help you to connect all your in-house customer data with Adobe partner and third-party data for sharing data easily and create extensive customer profiles.
Get Insights on Customer Journey
Know Your Audience in 360-Degree