Employdemy and Adobe Analytics
Every business needs are different and vary in operation. Businesses collect huge amount of valuable customer data that offers insights on customer behavior, traits and patterns. This data can be used to take important decisions related to customers with the help of Adobe Analytics. Adobe Analytics is the best platform to track your customer journey, ecommerce touchpoints, conversions, media channels and complete effectiveness of your content. You get tools to categorize audiences, integrate your offline and online data and cover the individual transactions. Our Adobe experts will deliver quality and accurate monitoring with complete data authority. You will get to learn from our experts about the strategies for capturing analytics and analyzing it. Also, you will know about translating that data into reports and dashboards for offering a solution to calculate your KPIs and goals. We help you to deploy your measurement strategy and get data-driven insights across all platforms.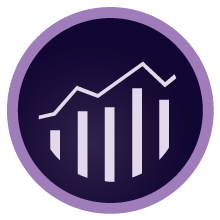 Adobe Analytics Services We Offer:-
Strategy for Measurement
We strategize the plan to use your data intelligently for measuring the important results across different channels. This procedure is followed with every client for knowing the significant queries that need to be answered by data and also, the standard measurement that are valuable. We also help you in executing this plan within your company by offering reports and interfaces under a mutual authorized model for right people to get the right information at the right time.
Implementing Adobe Analytics